News: e-IRGSP7 at EGI Conference 2022
e-IRGSP7 presented a glimpse of the e-IRG White 2022 at the closing plenary of the EGI Conference 2022 in Prague
From 20-22 September the EGI Conference 2022 took place in Prague as a hybrid event; it's closing plenary featured the topic of the e-IRG White Paper 2022, which is about the coordination and cooperation among European e-Infrastructures. Fotis Karayannis, e-IRGSP7 project director, gave the keynote speech of the plenary providing an overview of e-IRG activities and a preview of the upcoming e-IRG White Paper 2022 on the coordination and cooperation among all e-Infrastructure components. The White Paper presented a very first analysis of the input on a related questionnaire prepared by e-IRG answered by a subset of e-Infrastructures. Following the e-IRG White Paper 2022 presentation, a panel with representatives from major generic e-Infrastructures in Europe (EGI, EUDAT, EuroHPC, GEANT and OpenAIRE) as well as a selection of thematic Research Infrastructures, reflected on the topic. The main outcome of the discussion was that the idea of an e-Infrastructure Forum with representatives from these major e-Infrastructures, along with some representation of thematic RIs, as proposed by e-IRG several years ago, was well received.
The full streaming of the EGI conference closing plenary is available at 20220922_EGI2022 Plenary Day 3 – YouTube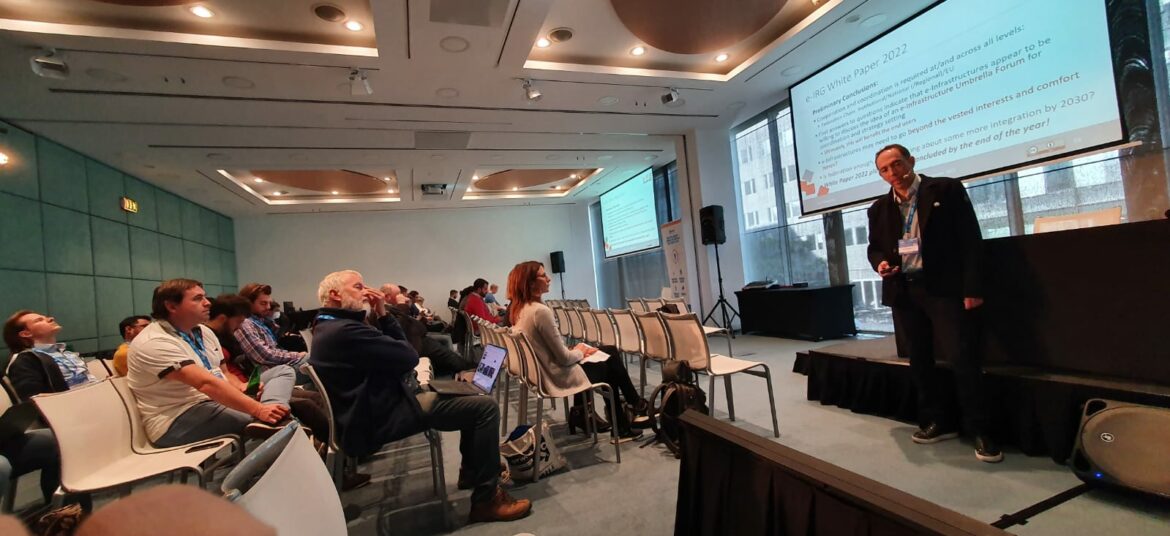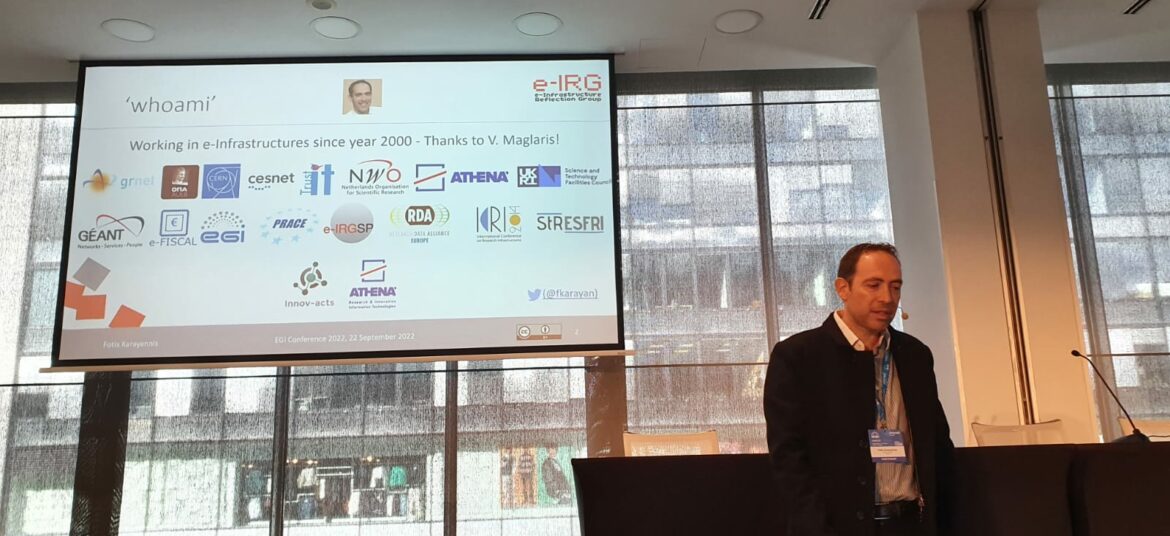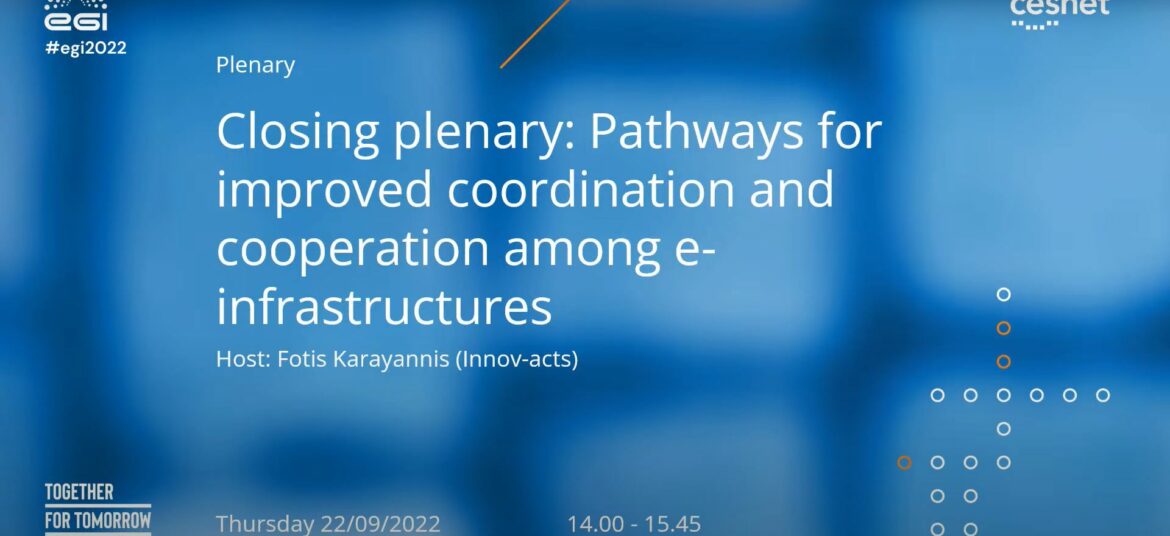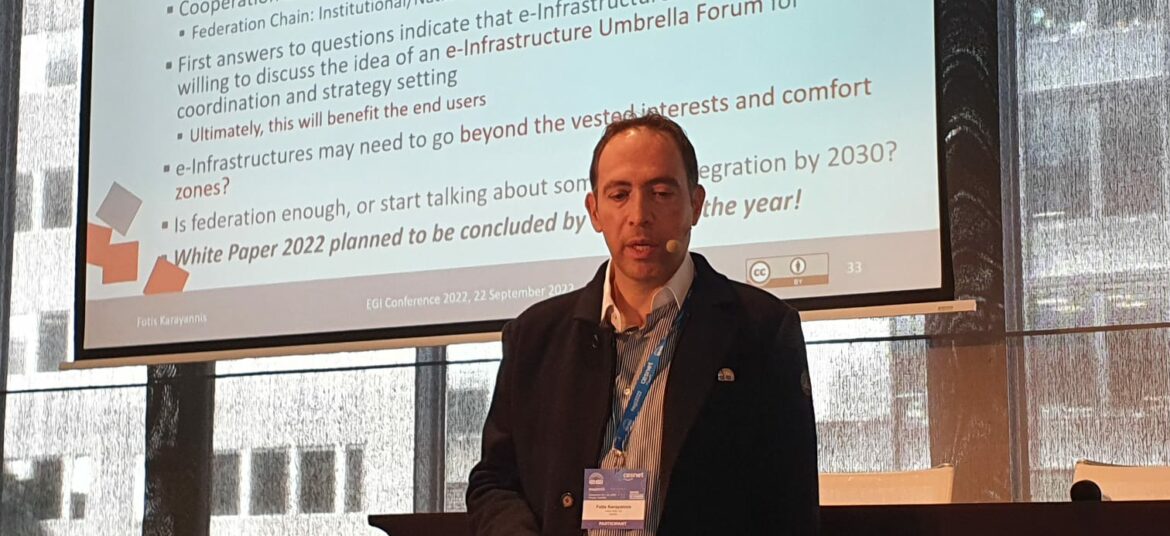 e-IRGSP7 has received funding from the European Union's Horizon Programme call HORIZON-INFRA-2021-DEV-01-05, Grant Agreement number 101057802.