Stefan Hanslik was unanimously elected eIRG Chair
Strengthen cohesion between members/activities of e-IRG.
A well-functioning European e-Infrastructure ecosystem, integrating European large-scale research infrastructures and complementary national, mid- and small-sized research infrastructures, plays a key role in Europe's ability to address major scientific, environmental and societal challenges and can strongly impact Europe's scientific competitiveness and Europe's industrial value chains.
There, a cornerstone of this ecosystem is its further sustainable development and resilience, considering a need for short-term reactions with rapid reconfigurable and resilient research infrastructures including e-Infrastructures. Many e- infrastructures in the scientific world are among the most advanced organisations when it comes to digitalisation, be it for their own operation, equipment and instrumentation, for the access and services they provide as well as for the data and results they generate. They are also both, key users and providers at the forefront of the development of the European Open Science Cloud (EOSC). In addition, many R&I actors, research infrastructures (including Repositories, Scientific Collections and Libraries) also rely on cross-cutting digital infrastructures ("e-Infrastructures") such as high-speed connectivity networks, high performance computing, clouds and other digital resources, including, when relevant, through EOSC.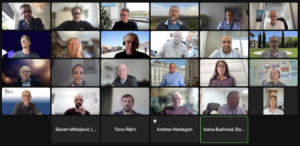 For the benefit of e-IRG therefore the following main challenges will be addressed:
Support fostering and accelerating the digitalisation of research infrastructures
Support fostering interconnection of digital and research infrastructures
Support strengthen the interface between ESFRI (and other European research Infrastructures and initiatives, GEANT, EOSC and EuroHPC) by setting up a light coordination structure facilitating the cooperation between e-Infrastructure related Groups.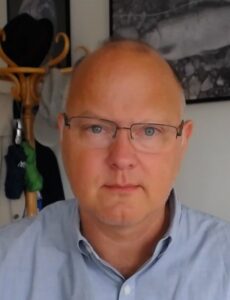 These challenges will be addressed by developing an agreement on a coordinated cooperation at expert level between e-IRG and ESFRI and related Groups (EOSC, EUROHPC, etc. including the consideration of upcoming Data Spaces) by sharing expertise (of the e-IRG) and views ie. with focus group(s) on ESFRI, using the format "e-IRG Café" and/or the implementation of TFs "Informal Liaisoning with the EOSC Steering Board".
The main tasks of Stefan Hanslik as new e-IRG Chair are:
to propose e-IRG activities and to encourage active contributions by the delegates
to conduct meetings and to act as a moderator for discussions
to propose draft agendas for meetings, and the corresponding draft summaries;
to represent e-IRG in matters agreed by e-IRG.
Stefan Hanslik will be acting in the general interest of e-IRG and no longer as a country representative. He is supported in his/her tasks by the Secretariat in the preparation of meetings, drawing up of minutes and other duties in the general interest of e-IRG as required.
e-IRGSP7 has received funding from the European Union's Horizon Programme call HORIZON-INFRA-2021-DEV-01-05, Grant Agreement number 101057802.